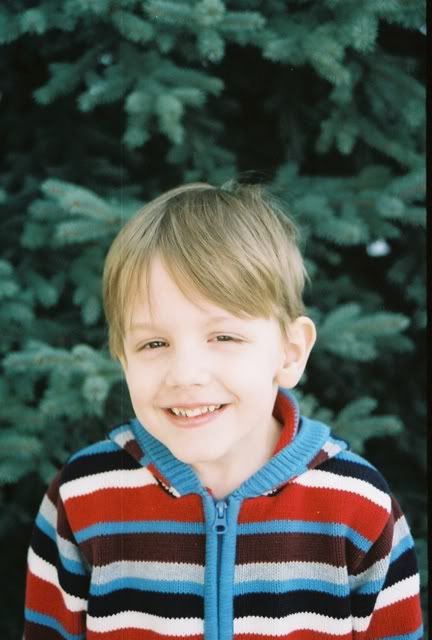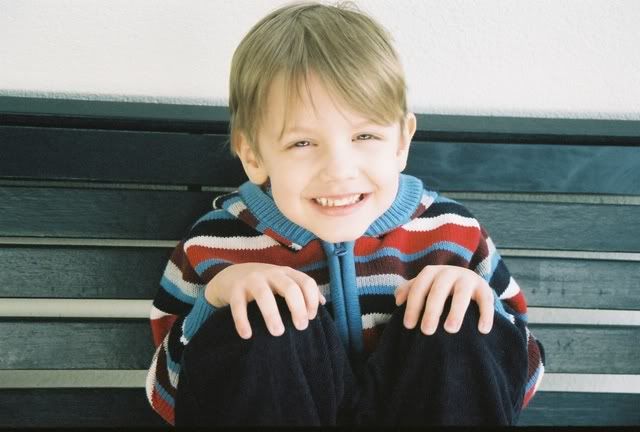 My little man is five today! The time sure does fly!
This past year, he has grown into a little Wii prodigy. He's really good at playing Lego Batman and Wii Sports. The kid amazes me.
He's also getting really good at reading. He reads along with Kyrie and me when we are doing her Language Arts assignments. When he starts school in the Fall, I will start him off in the 1st grade level for L.A. Today he also started working on Kyrie's old 1st grade Math workbook. He was doing really well with the addition and subtraction and knowing greater than/less than.
Random facts about Isaiah(according to him today):
favorite color:blue
favorite food: ice cream, ham and cheese sandwiches, fruity cereal
favorite animal: elephant
favorite toy: Batmobile, Legos, puzzles
Height: 3' 7"
Weight:40 lbs
Height at birth: 21 inches
Weight at birth: 9 lbs
See this blog entry from last year for a slideshow and comparison of last year!
Love ya, little guy! Don't grow up too fast!!!