We kept the night pretty simple. A couple of our friends came over and we served cake and ice cream.
I made this little IPod Touch cake for Jayden because he LOVES my IPod Touch!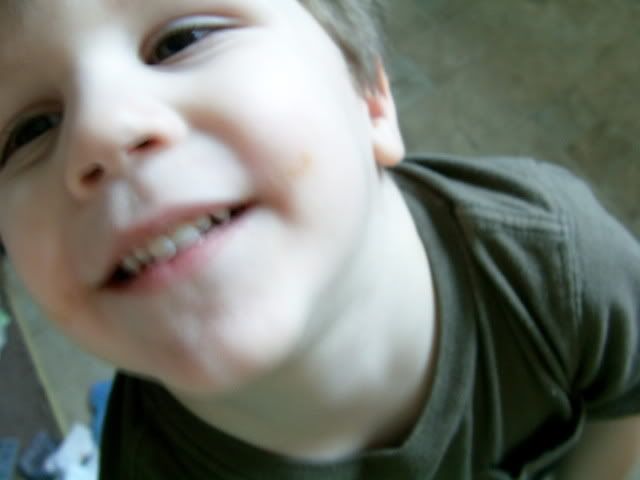 I decided that I should be in the picture sometimes, so I handed Mark the camera. I love this picture- even if I don't have make-up on.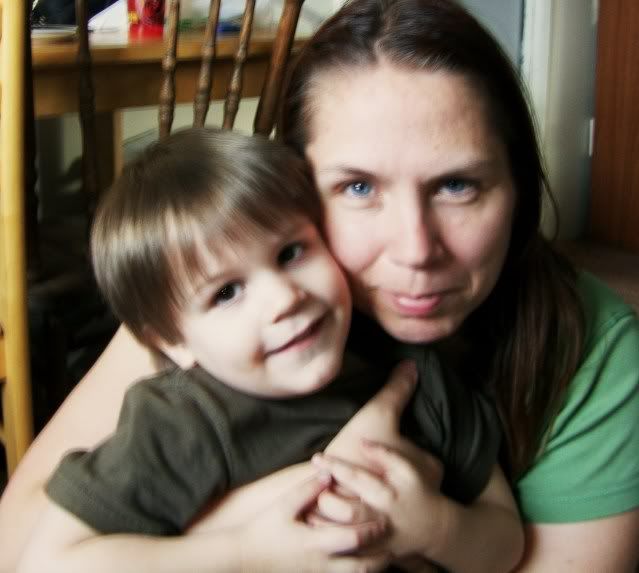 All-in-all, a pretty good day. Jayden actually attempted opening gifts- a task that he usually leaves up to us. He did a decent job at tearing the paper off once we got it started for him. He played with his new toy helicopter for a while before heading over to the computer- another favorite past-time of his.
Happy birthday, little guy! We sure do love you!