Me: Pull down your helmet in front to protect your forehead.
Isaiah: I don't have four heads!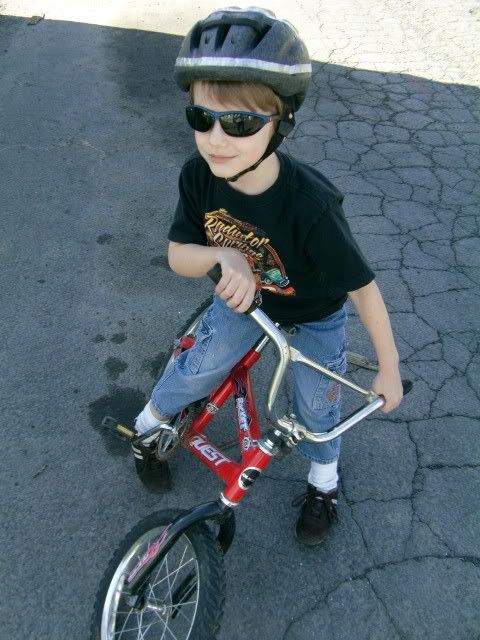 Some friends of ours passed down a few bikes to us a week ago, and Isaiah has been so excited to try out his "new" bike. Another friend found a helmet for him and gave it to him on Thursday- the wait was hard for him since I told him that he couldn't ride until we got a helmet.
He soon came to the realization that riding a bike wasn't easy, and I quickly came to realize that teaching him wasn't going to be easy, either. I didn't have to teach Kyrie how to ride, she just hopped on her friend's bike and started pedaling. I guess things can't always be so easy. Heaven help the kid when it comes time to teach him how to drive. ;)