On the 6th of December, I had told the kids that we would put the Christmas tree up- a lot better than last year when I got it up on Christmas Eve. Heh. As it turned out, I didn't have quite enough lights to go around the tree, so I told the kids I would go to the store and get more lights, and we would decorate the next day. On Saturdays, I usually do the Wal-Mart shopping and then go scrapbook at a friend's house. I arrived home late that night to find a note on the table: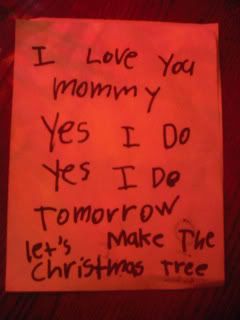 I put the lights on before going to bed, and tried my hand at taking pictures in the dark. Results: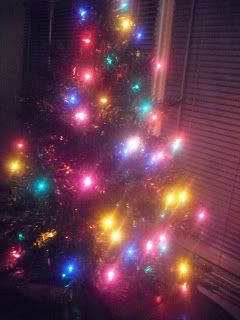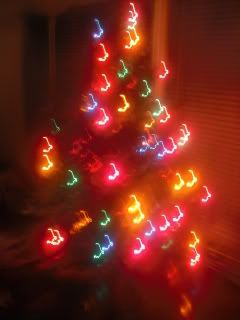 Have I mentioned that I am a big fan of Christmas lights?
Anyway, at church the next day, Kyrie is occupying herself during the message by writing a card for Daddy. It says,"I love you Daddy. Tell Mommy to decorate the tree today!"
So we didn't have much of a choice, but to decorate the tree when we got home that day.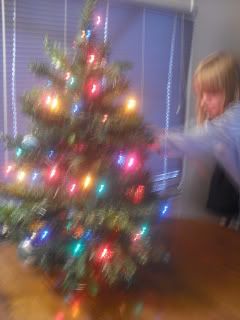 Tada!