Washington Virtual Academy holds an annual event with free ice-skating and a gingerbread house-making contest. We decided to make the drive to Spokane to participate.
Kyrie and Isaiah had a blast making their gingerbread house.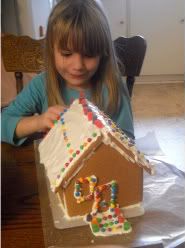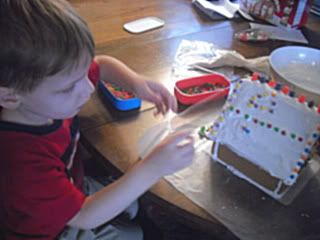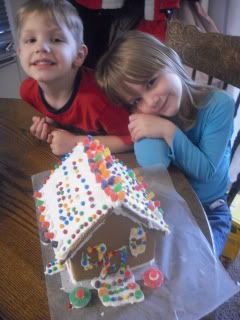 Then it was time to pack it up carefully for the 1 1/2 hour drive to Spokane. The kids got to try ice skating for the first time. Since I had Jayden with me, I wasn't about to get out on the ice. I was carrying him around in the J-pack, but I was concerned about what would happen if I fell. I've been ice skating before, but even the Pros can fall. Fortunately, Kyrie's teacher* was there. He was a great help at getting Isaiah around the rink a few times.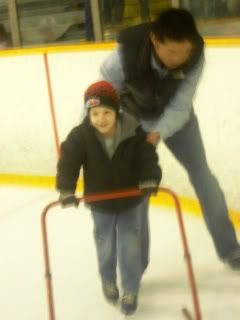 Kyrie was immediately adopted by two older girls who helped her around with the bar at first, and then decided that she had "graduated" to go around with their sole help. She did fairly well, and was really good at getting up when she fell to try again(I get knocked down, but I get up again!). She was really proud of herself! Another cool thing was that they played her song-"Kyrie Eleison" by Mr. Mister.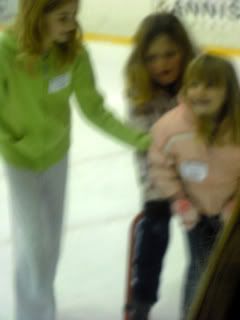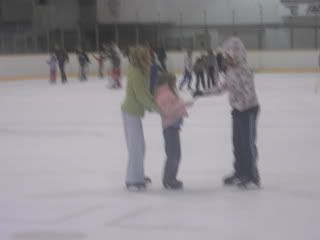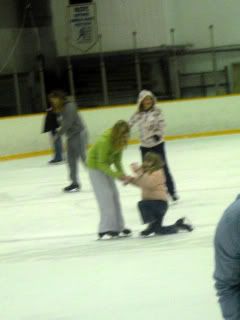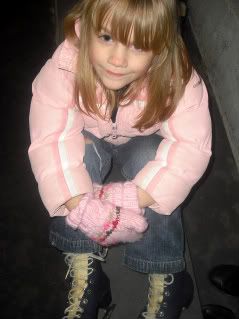 After skating, we decorated cookies, and collected our $10 Wal-Mart gift card that we won in the drawing for entering our gingerbread house!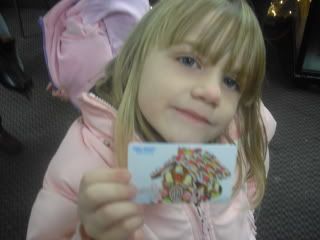 *
In WAVA, the teachers are the people who oversee the students' progress. The parents are called "Learning Coaches."