Last week I made a mention of the trip we took to Westport to visit Mark's aunt and uncle at their condo on the beach. Here are a 1/4 of the 60 pictures I took. It's really hard to narrow down the ones that I like the most. I think that's why I procrastinated so much in posting them this week!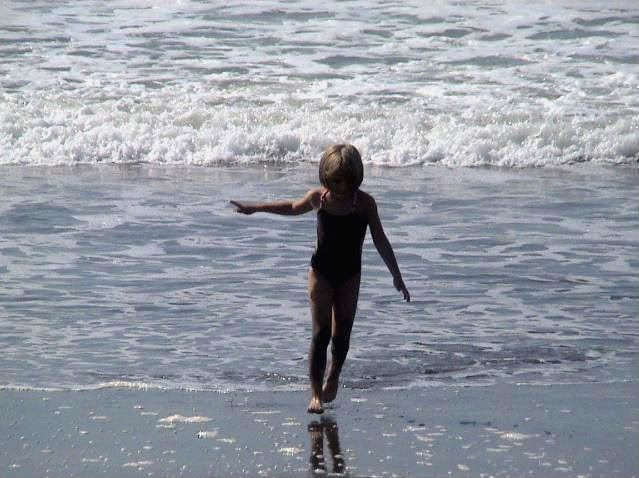 I really love this picture! I wish it turned out a little better. If any Photoshop experts reading my blog think they can tackle this one, I'd be really grateful!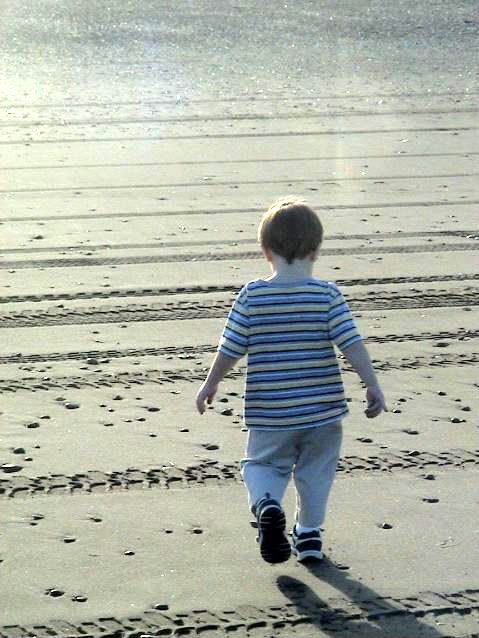 Jayden loved the beach. He was a little timid around the ocean waves, though.
If you squint really hard, you might be able to see the mermaid tail that we made for Kyrie!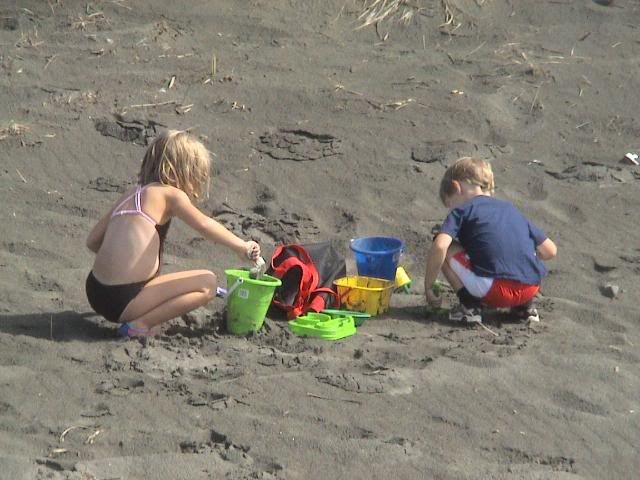 The kids love playing in the sand!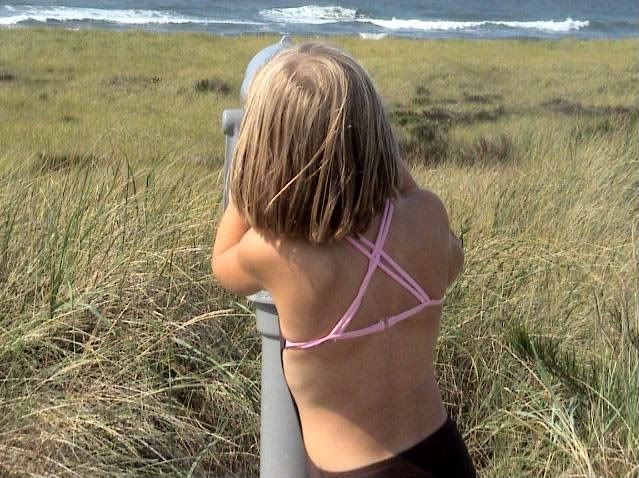 This telescope was free! Usually these kinds of telescopes require quarters to enjoy, so we were pleasantly surprised that it didn't cost a dime!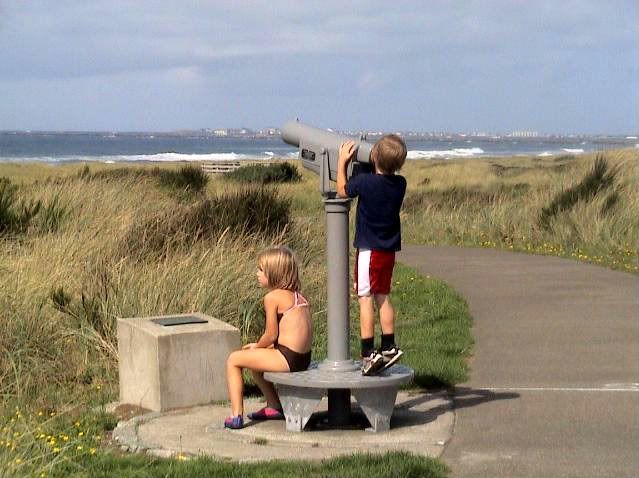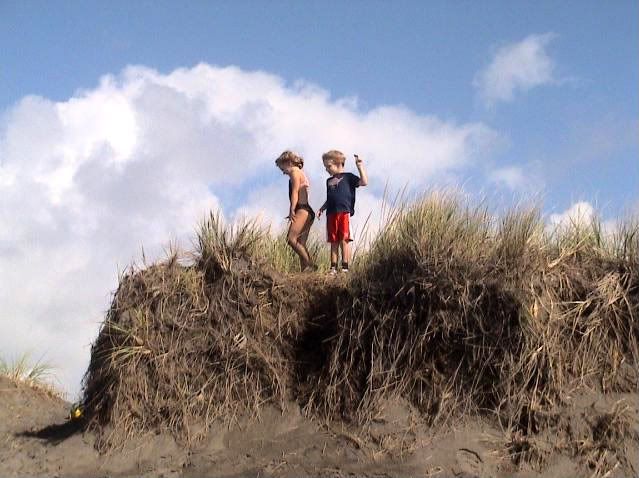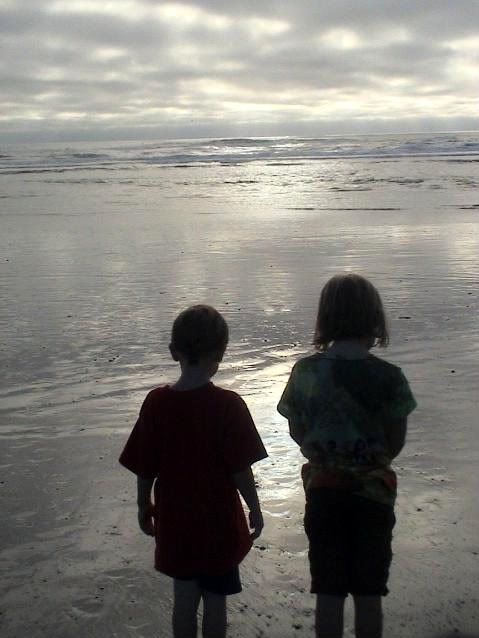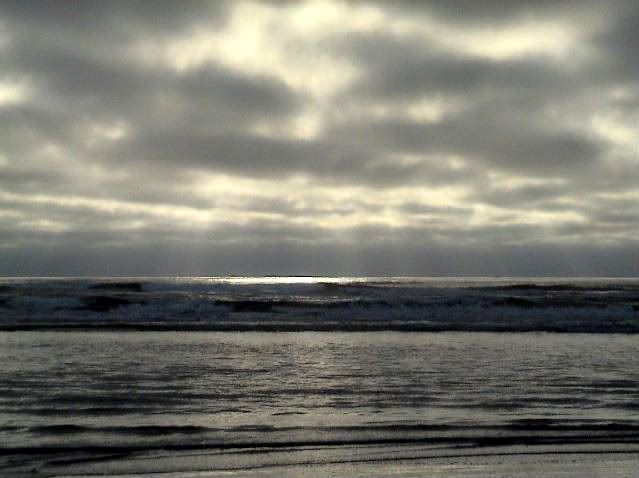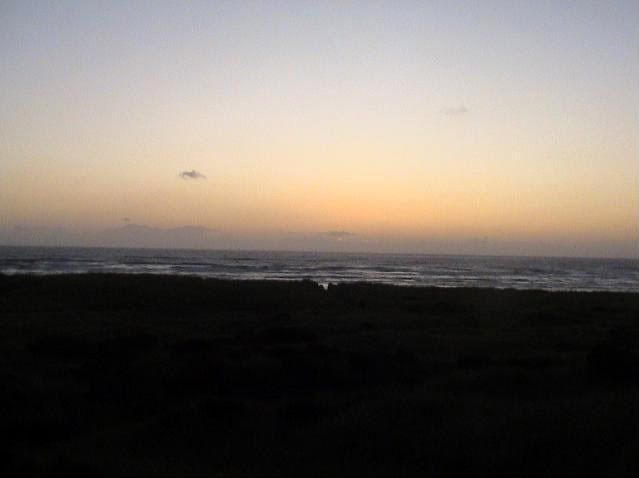 Pretty sunset!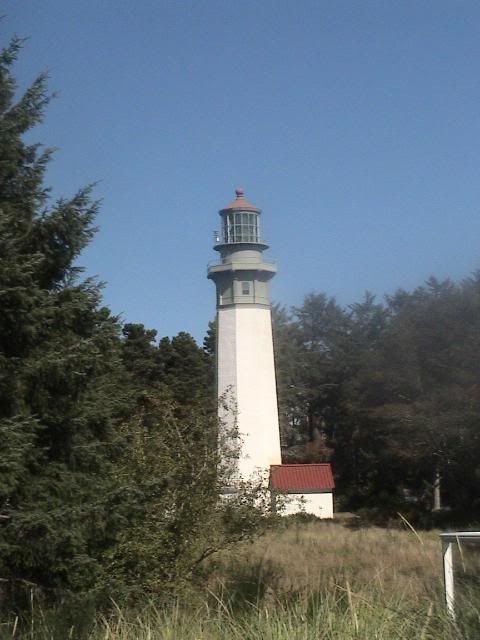 The tallest lighthouse in Washington. Too bad the ocean has gone so far out from it. It used to be right on the coast. Now it is about a mile inland. It still shines at night, though. I loved going out on the deck at night and watching it shine through the mist.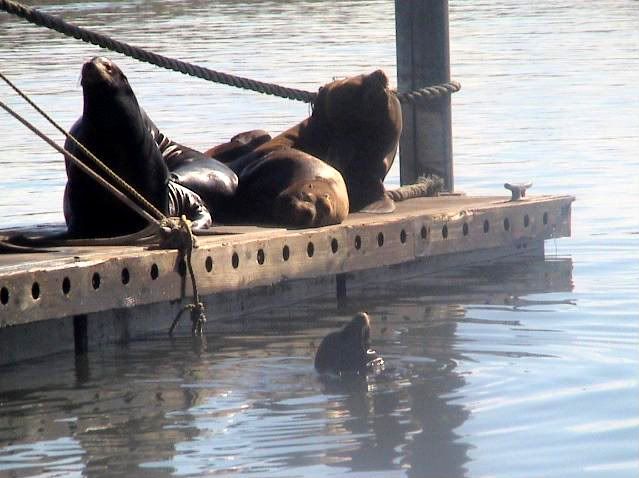 We got treated to breakfast both mornings that we were there in a little cafe near the water. The first day we saw a little sea lion swimming around in the water, and the next morning we went back to see if he was still there. Instead, we heard a bunch of them barking. We were able to walk out on the docks and actually see these guys up close! We kept our distance, of course, but it was amazing how close we could have been. We've been to see the sea lions at Pier 39 in San Francisco, but we were a lot closer to these creatures!
Another fun part of our stay was the swimming pool. Grandma A and Grandpa B bought these little squirting fish, but the kids enjoyed having Grandpa come join them in the pool to play! He kept the kids laughing all weekend!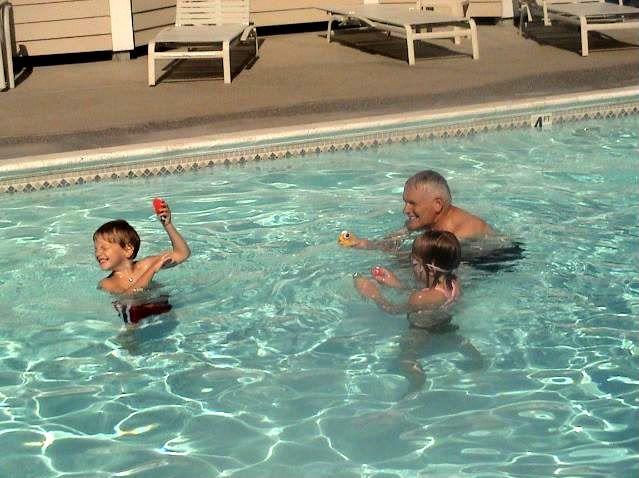 Even Jayden enjoyed the pool!
So those are the pictures I've decided to upload. Like I said earlier, it's only a 1/4 of the pictures that I took. We really had a great time!