The kids made a new friend down the street the other night. She is only 2 1/2, but she loves Kyrie and Kyrie loves her. She has a fun backyard with a swingset, water tables, and a bubble machine!
Kyrie quickly learned how to catch bubbles on her hands...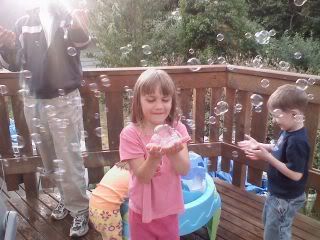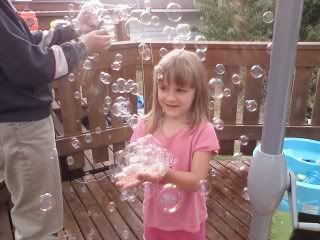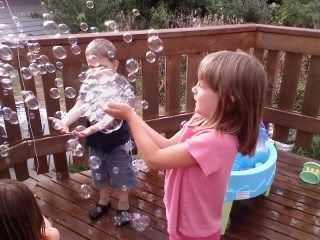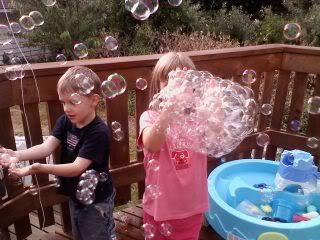 She got huge bubble collections! We were all in awe! She sure had fun!