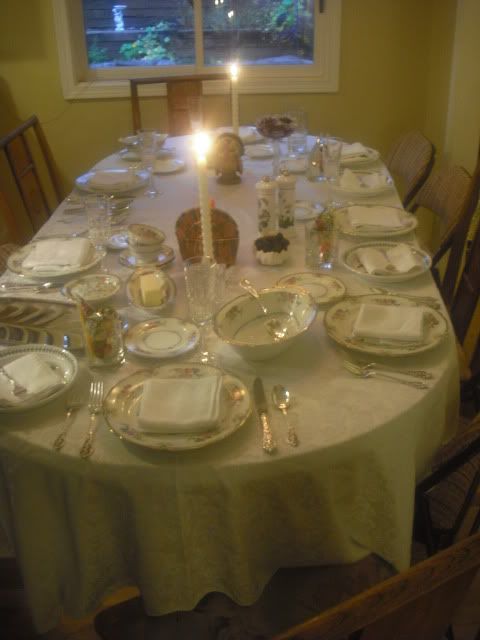 I'm thankful for my family and that they are always with me no matter where we end up. I'm thankful for the roof over our head- the one currently(even though it's not ours) and the one we are heading back to(even though it's not a big, fancy place). I'm thankful that we could spend the last six months meeting new people and giving the kids some fun opportunities. I'm thankful that we will be able to go back to see our old friends and enjoy the traditions we had living in Pullman.
I don't like moving. I hate packing up all our things, but I'm thankful for things to pack.
This Thanksgiving, we were blessed to spend it with family. I didn't have to make a turkey or anything at all. Everything was taken care of. We went to Mark's aunt's house and got to see his cousins- one of whom we haven't seen for several years- and we got to meet his new wife. The dinner was lovely- the traditional turkey, of course, sweet potatoes, mashed potatoes, gravy, salad, rolls, cranberry sauce, baked artichoke hearts, string beans, pumpkin pie, etc.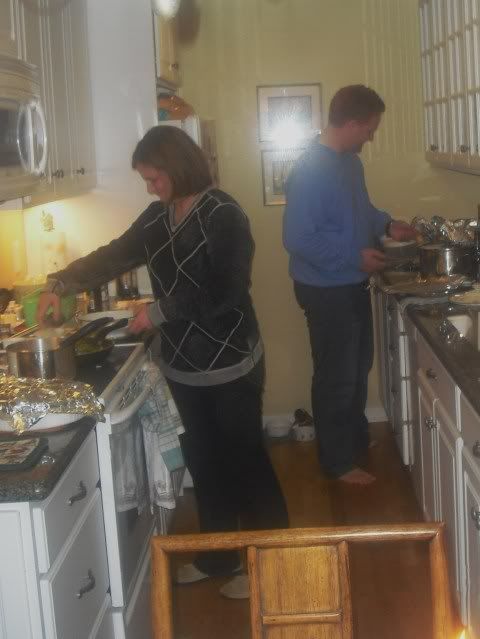 Mark's cousin, Bree did most of the cooking and prep!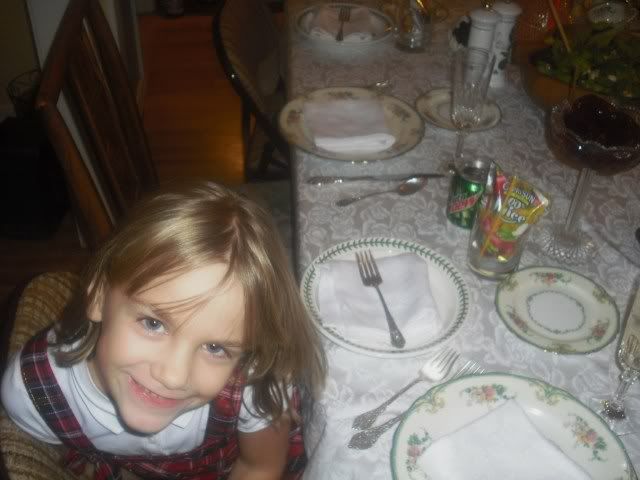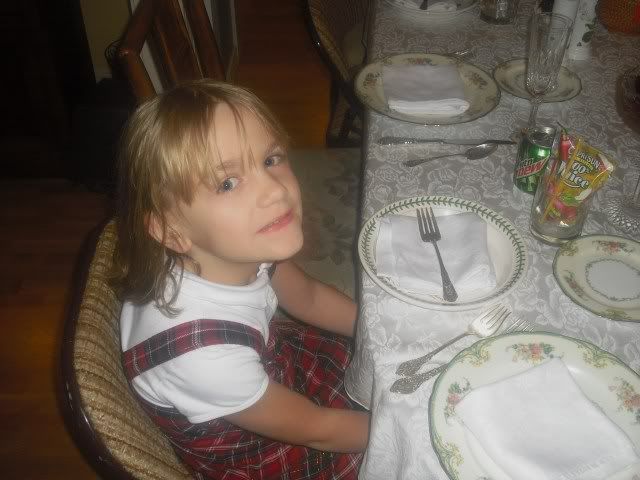 Kyrie drank 3 Capri Suns!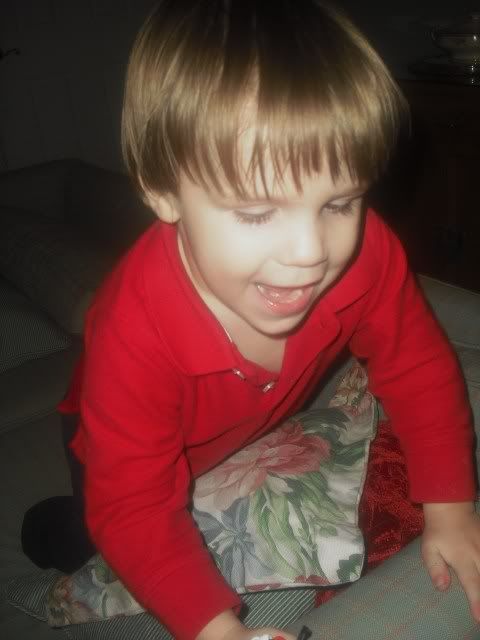 Jayden didn't want to sit and eat, but he had fun running around and screeching. I think I burned the calories consumed tonight by getting up and down to try to keep him out of trouble and to quiet him down when he got too loud.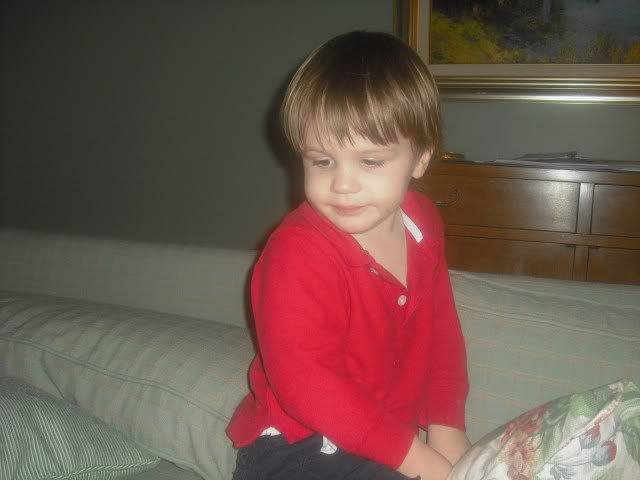 Look! A quiet second! It won't last long!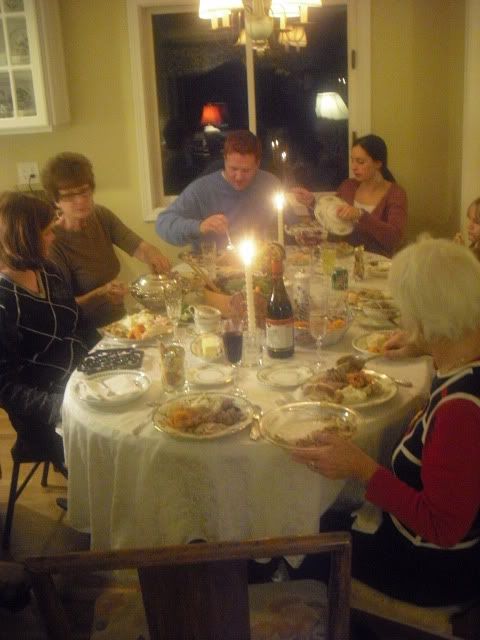 Getting started...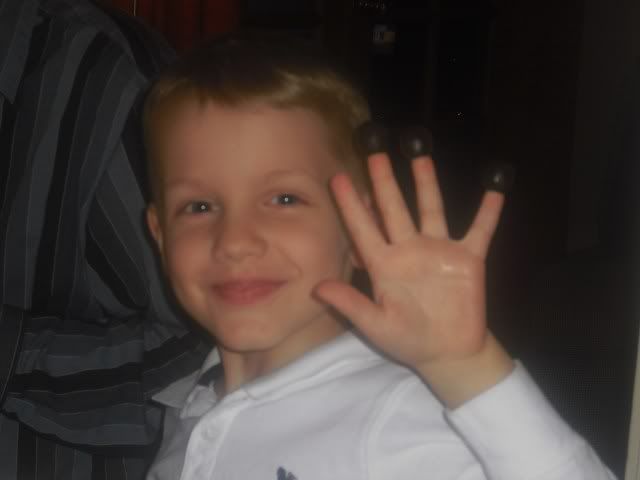 The olives on the fingers routine. I think this is the first time I've ever seen the boy eat olives. He said he enjoyed them!
After dinner, the kids played card games with Grandma and Daddy. Mommy chased Jayden some more. He did fairly well considering he didn't have a nap today. The tryptophan kicked in quickly tonight and the kids fell asleep quite hastily! Maybe I need to make turkey for dinner every night!
Happy Thanksgiving to all!