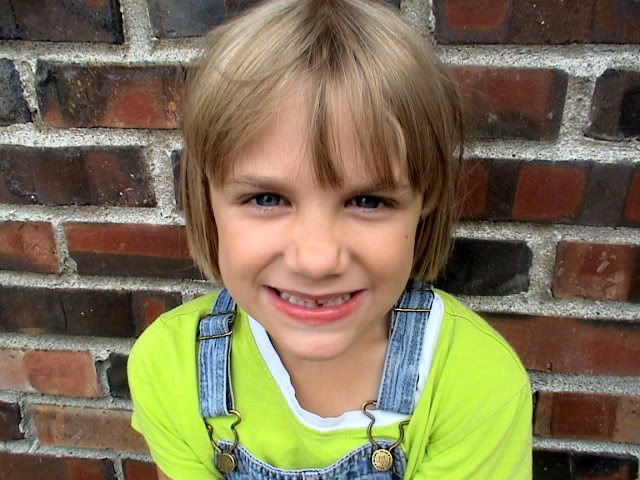 Kyrie was eating her snack of apples and peanut butter this afternoon and bit down on something hard, so she spit it out. She felt a space in her mouth with her tongue where a previously wiggly central incisor had once resided.
She was very enthusiastic! So was Mommy! I was very glad that it fell out instead of me having to convince her to let me pull it. This morning she was complaining about it hurting, so I told her that we could pull it quick and make it stop hurting. She clasped her hands over her mouth and shook her head vigorously. No go.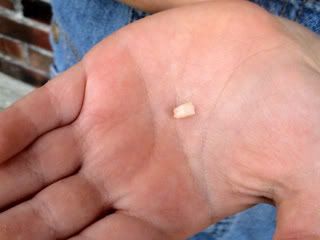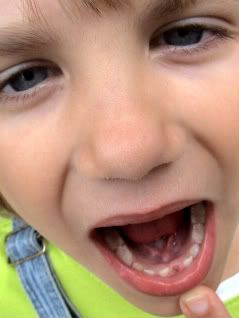 BTW, these pictures were taken with my camcorder, and I
am
pleased at the way these ones turned out- especially the first one.